Jeffrey M. Warren and Edwin R. Gerler, Jr.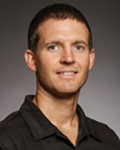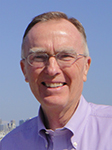 Jeffrey M. Warren and Edwin R. Gerler Jr. received the 2013 Outstanding Scholar Award for Quantitative or Qualitative Research for their article "Effects of School Counselors' Cognitive Behavioral Consultation on Irrational and Efficacy Beliefs of Elementary School Teachers." Dr. Warren is an assistant professor of counselor education at the University of North Carolina at Pembroke. He cochairs the Research Quality Task Force for the Transforming School Counseling and College Access Interest Network (TSCCAIN) of the Association for Counselor Education. He is a National Certified Counselor (NCC) and a National Certified School Counselor (NCSC). Dr. Gerler is a professor of counselor education at North Carolina State University. He has served as editor-in-chief of two national counseling journals and was the founding editor of the Journal of School Violence and the founding coeditor of the online publication Meridian, a school computer technologies journal.
Read more about the TPC scholarship awards here.