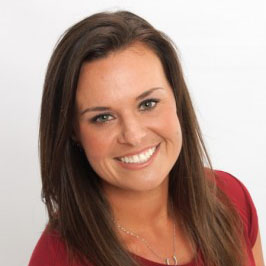 TPC received entries for the second annual Dissertation Excellence Award from across the United States. After great deliberation, the TPC editorial board committee selected Lindsey M. Mitchell to receive the 2015 Dissertation Excellence Award for her dissertation, titled Bereavement Experience of Female Military Spousal Suicide Survivors: Utilizing Lazarus' Cognitive Stress Theory.
Dr. Mitchell completed her doctoral studies at the George Washington University, in Washington, D.C., under the supervision of Kenneth C. Hergenrather. According to Dr. Hergenrather, "Dr. Mitchell's dissertation is exemplary of student commitment to research, demonstrated through prior dissertation involvement with the research topic and population addressed, to further empower people and enhance the life quality of the persons served."
Dr. Mitchell is a National Certified Counselor and a licensed counselor in both Texas and Washington, D.C. She is currently seeking a faculty position at a university.
TPC looks forward to recognizing outstanding dissertations like Dr. Mitchell's for many years to come.
Read more about the TPC scholarship awards here.