Mary-Catherine McClain and Robert C. Reardon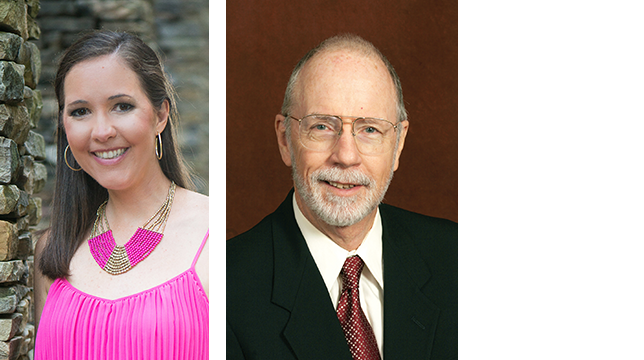 Mary-Catherine McClain and Robert C. Reardon received the 2015 Outstanding Scholar Award for Quantitative or Qualitative Research for their article "The U.S. Workforce from 1960 to 2010: A RIASEC View."
Dr. McClain is a licensed psychologist and adjunct professor at Mercer University, in Macon, Georgia. She currently works full-time at her private practice and teaches two courses at the university. Dr. McClain completed her pre-doctoral internship at the Johns Hopkins University Counseling Center and graduated with her MS, EdS, and PhD from Florida State University. She also holds the National Certified Counselor (NCC) certification. Dr. McClain's areas of professional and research interest include career counseling, eating disorders treatment, crisis intervention and suicidality, self-care, and coping with symptoms of ADHD.
Dr. Reardon held full-time counseling and teaching positions at Florida State University from 1966 to 2007. He is now professor emeritus in the Department of Educational Psychology and Learning Systems and Senior Research Associate in the Career Center at FSU. Dr. Reardon has published more than 120 articles in professional journals, focusing on the research and development of innovative career interventions for college students and adults, and featuring the use of educational and occupational information. He received the Eminent Career Award from the National Career Development Association in 2003.
Read more about the TPC scholarship awards here.