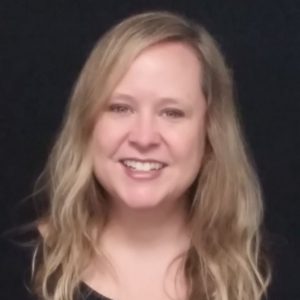 TPC received entries for the third annual Dissertation Excellence Award from across the United States. After great deliberation, the TPC editorial board committee selected Viki P. Kelchner to receive the 2016 Dissertation Excellence Award for her dissertation, titled The Effect of a School Based Youth Intervention Program on At-Risk Youth's School Attitudes and Behavior Returning from an Alternative School Setting to a Traditional School Setting.
Viki Kelchner is assistant professor at the University of Central Florida in the College of Education and Human Performance in the Child, Family, and Community Sciences Department in the Counselor Education and School Psychology Program. Dr. Kelchner completed her doctoral studies at the University of South Carolina, under the supervision of Dr. Kathy Evans. Dr. Kelchner's research interests and publications focus on families, couples and supporting high-needs youth and families through school-based counseling services and intervention programs.
Dr. Kelchner is a National Certified Counselor and a certified school counselor, licensed professional counselor and licensed professional counselor supervisor in South Carolina.
TPC looks forward to recognizing outstanding dissertations like Dr. Kelchner's for many years to come.
Read more about the TPC scholarship awards here.