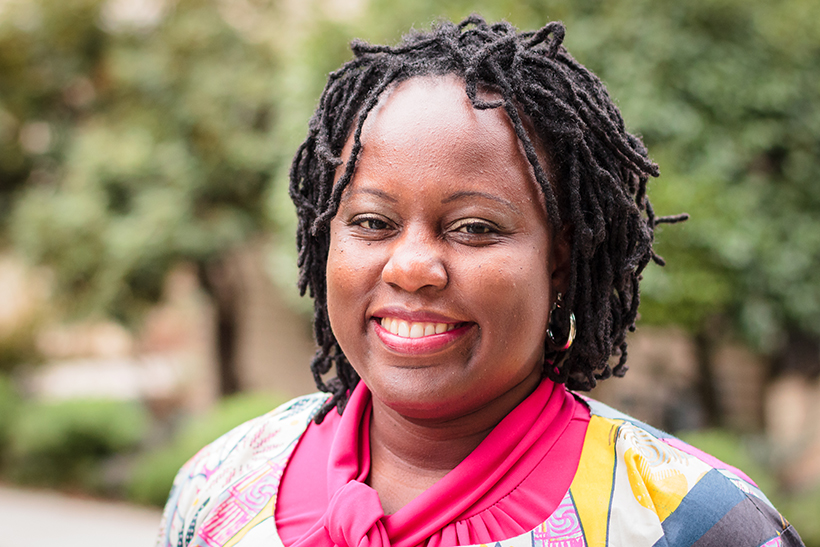 TPC received entries for the fourth annual Dissertation Excellence Award from across the United States. After great deliberation, the TPC editorial board committee selected Hannah E. Acquaye to receive the 2017 Dissertation Excellence Award for her dissertation, The Relationship Among Posttraumatic Growth, Religious Commitment, and Optimism in Adult Liberian Former Refugees and Internally Displaced Persons Traumatized by War-Related Events.
Dr. Acquaye is a first-year Assistant Professor of counseling at Western Seminary in Portland, Oregon. Some of the classes she has taught include: theories in counseling, group counseling, research and evaluation in counseling, tests and measurement in counseling, and family systems therapy.
Prior to her position at Western Seminary, she was a doctoral student in the University of Central Florida's counselor education program. In August 2016, Dr. Acquaye graduated with a Ph.D. after defending her research on refugee trauma and growth. She obtained her master's degree in Ghana, her home country, where she worked with young adults in schools and churches. Recognizing her inability to help refugees who kept coming to Ghana, especially when they entered the school system, Dr. Acquaye decided to pursue a terminal degree to help her educate more people about assisting this unique population.
Her research passion encompasses counselors and their collaboration to bring interventions to survivors traumatized by war and/conflict, e.g., refugees, dislocated and/or relocated individuals and/or immigrants. To help marry the research and clinical work, Dr. Acquaye is also doing her clinical work with Lutheran Refugee Services, Northwest, in Portland, where she serves both resettled refugees and mainstream clients with mental health challenges.
TPC looks forward to recognizing outstanding dissertations like Dr. Acquaye's for many years to come.
Read more about the TPC scholarship awards here.