2017 TPC Outstanding Scholar Award Winner – Concept/Theory
Alexis N. Miller and Jennifer M. Cook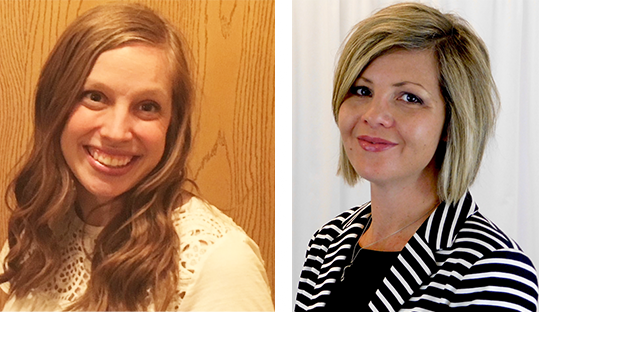 Alexis N. Miller and Jennifer M. Cook received the 2017 Outstanding Scholar Award for Concept/Theory for their article, "The Adolescent Substance Use Risk Continuum: A Cultural, Strengths-Based Approach to Case Conceptualization."
Alexis N. Miller, MS, LPC-IT, SAC-IT, is a professional counselor for the Dual Diagnosis Partial Hospitalization Program at Rogers Memorial Hospital in Madison, Wisconsin. Through her education at Marquette University, Ms. Miller developed a multicultural-focused and strength-based approach to working with clients. In her current position, she is able to incorporate the skills she learned through her education and research into serving the clients with whom she works. The Adolescent Substance Use Risk Continuum has been beneficial for assessing the risk and protective factors for the clients with whom she works, and she uses that information to better serve her clients. Ms. Miller is passionate about using her client's strengths in their recovery.
Jennifer M. Cook, PhD, NCC, ACS, LPC, is an assistant professor of counselor education and counseling psychology at Marquette University, in Milwaukee, Wisconsin. She is a passionate, multiculturally focused counselor, educator, supervisor, and researcher who infuses advocacy and strength-based perspectives throughout her work. Dr. Cook has served clients, particularly underserved populations, in private practice and clinical mental health settings, and supervised clinical mental health and school counselors-in-training. Her research focuses on counselor preparation and counselor multicultural development, with emphasis on issues related to social class and socioeconomic status. Dr. Cook's peer-reviewed publications and her peer-reviewed international, national, and regional presentations have focused strongly on the aforementioned areas. Currently, Dr. Cook engages in professional service with the Association for Counselor Education and Supervision, the North Central Association for Counselor Education and Supervision, and the National Board for Certified Counselors Minority Fellowship Program.
Read more about the TPC scholarship awards here.