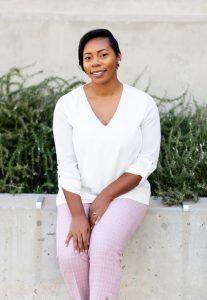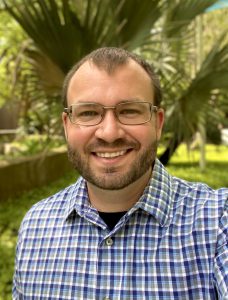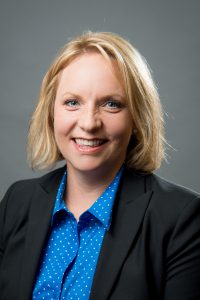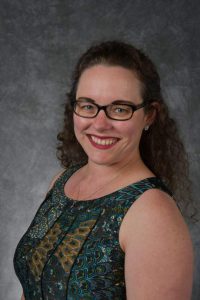 Shaywanna Harris-Pierre, Christopher T. Belser, Naomi J. Wheeler, and Andrea Dennison received the 2021 Outstanding Scholar Award for Concept/Theory for their article, "A Review of Adverse Childhood Experiences as Factors Influential to Biopsychosocial Development for Young Males of Color."
Shaywanna Harris-Pierre, PhD, LPC, is an assistant professor of professional counseling at Texas State University. Her research centers on the psychological and physiological impact of trauma and race-based traumatic stress. Dr. Harris-Pierre serves her community through facilitating free workshops for couples where she provides psychoeducation on communication skills. Dr. Harris-Pierre also serves the counseling profession through her position as secretary for the Association for Assessment and Research in Counseling, and her role as an editorial board member for the Journal of Addictions & Offender Counseling, Counseling Outcome Research and Evaluation, and the Journal of Multicultural Counseling and Development.
Christopher T. Belser, PhD, NCC, is an assistant professor in the counselor education program at the University of New Orleans. He earned his PhD in counselor education and supervision at the University of Central Florida and his MEd in school counseling at Louisiana State University. Dr. Belser has experience in Louisiana public and charter schools as a middle school counselor and a high school career coach. His research interests include school counselor preparation/practice and interdisciplinary P–16 STEM career development initiatives. Dr. Belser has delivered dozens of presentations at local, state, national, and international conferences and has published numerous articles and book chapters on counseling and career-related topics. He is the current associate editor of the Journal of Child & Adolescent Counseling, served as Chi Sigma Iota's 2020–2021 Edwin Herr Fellow, and previously won The Professional Counselor's 2018 Dissertation Excellence Award.
Naomi J. Wheeler, PhD, NCC, LPC, LMHC, is an assistant professor in counselor education and supervision at Virginia Commonwealth University. Her research builds on her professional and clinical experiences to examine relationship health across the life span, including the role of early life family adversity (such as ACEs) and couple stress as contributors to health disparities. Dr. Wheeler is also the co-director for the Urban Education and Family Center at VCU, which serves as a hub for community-engaged research and program services that address educational attainment, economic mobility, and individual and family well-being for historically marginalized populations living in poverty from a two-generational approach. The Center strives to harness research to improve the quality of life for Black and Latinx families in the greater Richmond area through community-based work.
Andrea Dennison, PhD, is an assistant professor at Texas State University.
Read more about the TPC scholarship awards here.