In the ninth year of TPC's Dissertation Excellence Award program, the award was expanded to include two winning dissertations, one in qualitative research and one in quantitative research. After receiving submissions from across the United States and through implementation of an improved selection process, the committee selected Anabel Mifsud and Chelsey Zoldan-Calhoun to receive the 2022 Dissertation Excellence Awards. Dr. Mifsud received the award in qualitative research for her dissertation entitled Exploring Community- and Society-Level Interventions for Healing Historical Trauma: A Grounded Theory Study, and Dr. Zoldan-Calhoun received the award in quantitative research for her work entitled The Contribution of Spiritual Well-Being to the Self-Efficacy, Resilience, and Burnout of Substance Use Disorder Counselors.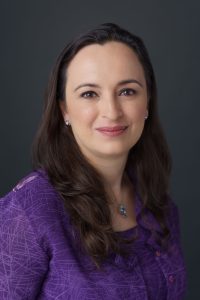 Anabel Mifsud, PhD, NCC, is an assistant professor of professional practice in the counselor education program at the University of New Orleans. She earned her PhD in counselor education and supervision from the University of New Orleans and her MSc in health psychology from University College London and King's College London. Dr. Mifsud's research interests include historical and intergenerational trauma; multicultural issues; social justice and advocacy; the internationalization of counseling and counselor education; the role of counseling in community healing and development; and behavioral health services for immigrants, refugees, and persons with HIV. She has worked with individuals and couples experiencing homelessness and comorbid issues, persons with HIV, immigrants, and asylum seekers. Dr. Mifsud has presented at local, state, national, and international conferences and seminars and has published articles and book chapters on social justice, immigrants, and counseling ethics.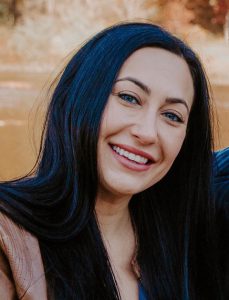 Chelsey Zoldan-Calhoun, PhD, NCC, LPCC-S, LICDC, earned her MSEd in clinical mental health counseling from Youngstown State University and her PhD in counselor education and supervision from the University of Akron. She is an adjunct faculty member in both the Department of Psychological Sciences and Counseling at Youngstown State University and the School of Counseling at the University of Akron. She enjoys teaching courses on diagnosis, counseling interventions, and ethics, as well as supervising counseling trainees during their practicum experiences.
In clinical practice, Dr. Zoldan-Calhoun specializes in the treatment of adults presenting with PTSD, trauma-related issues, and substance use disorders. She is a Certified EMDR Therapist and has a special interest in working with military service members, veterans, and emergency first responders. Additionally, she has a passion for working with both those in recovery from substance use disorders and their loved ones. Dr. Zoldan-Calhoun has experience providing and supervising counseling services in university and community-based mental health and addiction counseling centers across northeastern Ohio.
Dr. Zoldan-Calhoun has contributed numerous book chapters and peer-reviewed journal articles to the professional counseling literature. Her research has focused on spiritual well-being, resilience, and burnout among counselors treating substance use disorders. Dr. Zoldan-Calhoun is a member of the Editorial Review Board of The Professional Counselor and has served on boards for the American Counseling Association, Ohio Counseling Association, and Association for Humanistic Counseling. She is a previous recipient of the Ohio Counseling Association's Graduate Student Award and the Association for Humanistic Counseling's Emerging Leader Award.
TPC looks forward to recognizing outstanding dissertations like those of Drs. Mifsud and Zoldan-Calhoun for many years to come.
Read more about the TPC scholarship awards here.