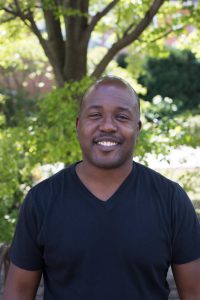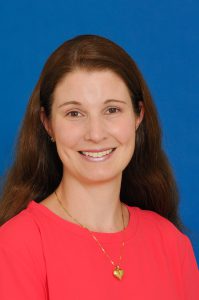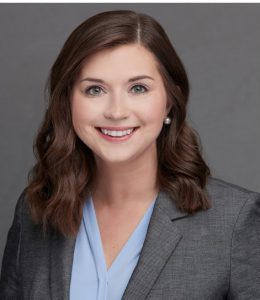 Eric M. Brown, Kristy L. Carlisle, Melanie Burgess, Jacob Clark, and Ariel Hutcheon received the 2022 Outstanding Scholar Award for Quantitative or Qualitative Research for their article, "Adverse and Positive Childhood Experiences of Clinical Mental Health Counselors as Predictors of Compassion Satisfaction, Burnout, and Secondary Traumatic Stress." 
Brown (he, him, his), PhD, MDiv, LPC, is a counselor educator, mental health counselor, and researcher. He is an assistant professor in the Mental Health Counseling and Behavioral Medicine program at Boston University Chobanian & Avedisian School of Medicine, where he teaches classes on trauma counseling, addiction counseling, and group therapy. His research is focused on issues related to the prevention of burnout in helping professionals. Currently, Dr. Brown researches burnout and the resilience of counselors, teachers, and pastors. 
Carlisle (she, her, hers), PhD, is an associate professor in Old Dominion University's Counseling and Human Services Department, where she is the Human Services Program director. She also serves as the university's addictions education coordinator, as well as the chief editor of the Journal of Human Services Scholarship and Interprofessional Collaboration. She has work experience as a PK–12 teacher, school counselor, mental health counselor, and case manager/supervisor, and she has served child, adolescent, and adult populations in school, inpatient residential, and community mental health settings. Dr. Carlisle's research interests include addictions and addictions education, crisis and trauma education, and interprofessional collaboration and education (IPC/IPE). 
Burgess (she, her, hers), PhD, is an assistant professor and the co-coordinator of the Counselor Education and Supervision PhD Program in the Department of Counseling, Educational Psychology, and Research at the University of Memphis. She earned both her PhD in counselor education and supervision and her MSEd in counseling with a concentration in school counseling from Old Dominion University. Dr. Burgess's research interests include school counselor preparation and clinical supervision; data-driven, evidence-based practices in PK–12 settings; and assessment. She has presented at national and state conferences, received federal and regional grant funding, and published qualitative and quantitative articles in peer-reviewed journals. 
Clark (not pictured), BS, is a graduate student at Old Dominion University. Hutcheon (not pictured), MA, is a doctoral student at Old Dominion University.
Read more about the TPC scholarship awards here.